Puerto Banus & Nueva Andalucia
Set between Marbella and Estepona, Puerto Banus is world renowned as a holiday resort and home to the rich and famous and offers one of the best year round climates in Europe. Puerto Banus was opened in May 1970 by the developer Jose Banus, the marina is situated only 5km to the east of Marbella, Puerto Banus has become one of the most famous ports in Europe. The focal point of Puerto Banus is the Marina, which has berths for 915 boats, with some of the world's wealthiest individuals mooring their exclusive yachts here.
The impressive boats are only matched by the lines of sports cars parked in the marina and the various designer clothing boutiques that line the streets. Puerto Banus still has a lot to offer those with less extravagant budgets and is the perfect venue to simply sit and watch the world go by. During the day and early evening the port offers a fantastic range of restaurants and cafe bars, and in the evening turns into one of the liveliest beach resorts on the Costa del Sol.
The surrounding beaches offer a wide variety of entertainment including the exclusive beach clubs located at Plaza Beach, Buda Beach, Mistral, Soul Beach & the Ocean Club. Known to locals as greater Puerto Banus, Nueva Andalucia is set just west of Marbella and lies just behind the marina. The bullring marks the entrance to Nueva Andalucia, where the road climbs back towards the mountains providing magnificent views of both the coast and the mountain backdrops. Centro Plaza shopping centre provides a number of quality shops, supermarkets and restaurants and is popular with local residents; in addition there are a number of restaurants providing an array of international cuisine for those not wishing to venture into the Port on the busier evenings! Casino Marbella based in the Andalucia Plaza hotel is one of the only the two casinos of the Costa del Sol.
The area is particularly popular with golfers – and nicknamed the Golf Valley – as there are 9 golf courses on offer in an area of 10KM including; Las Brisas, Los Naranjos, Aloha Golf and La Dama de Noche (which is floodlit during the evenings). There is also a popular street market ("rastro") held next to the bullring every Saturday morning. Nueva Andalucía is particularly popular with local residents as it is home to several acknowledged schools, including the international Aloha College. For both residents and tourists alike, Nueva Andalucía is ideally situated and has become one of the most popular destinations on the coast.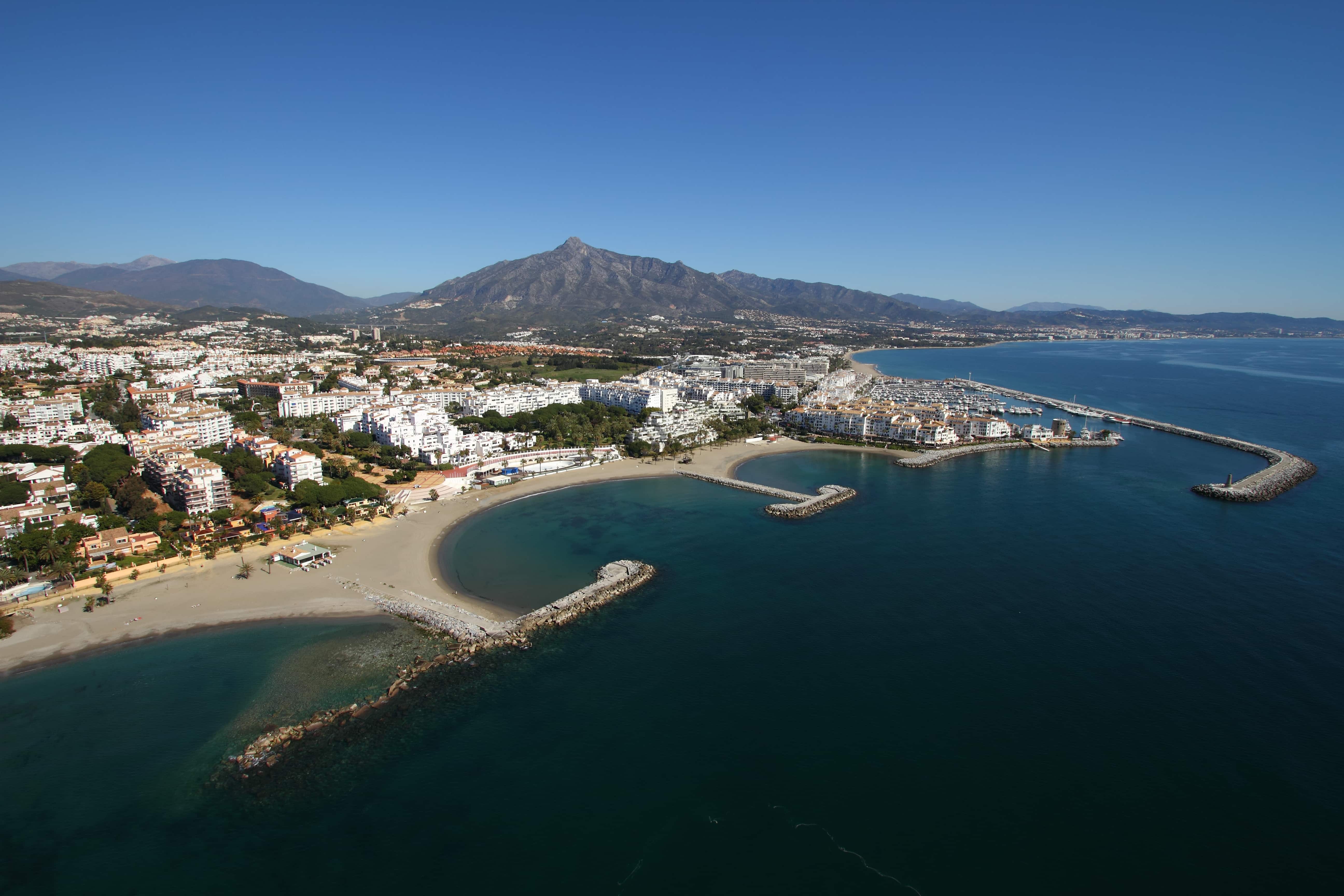 Discover Property For Sale In
Puerto Banús