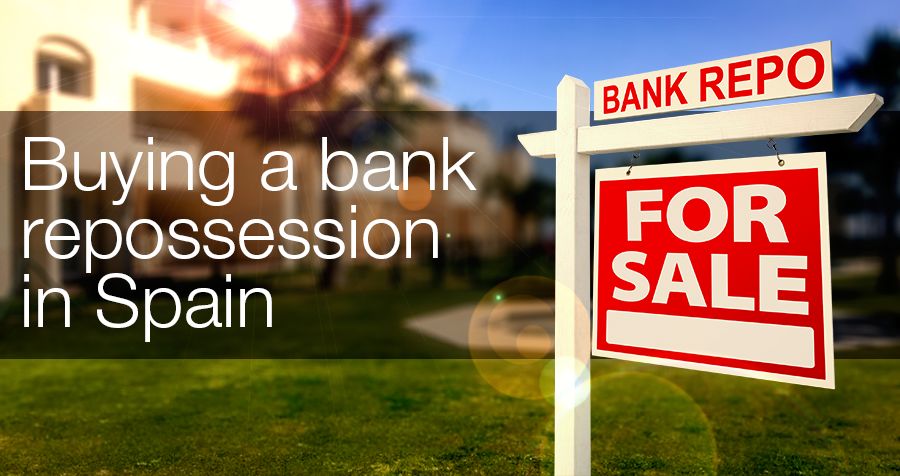 Buying a Bank Repossession
The Global Financial Crisis of 2008, as we all know from watching the excellent movie "The Big Short" was, in part, precipitated by some reckless disregard by some mortgage lenders of the usual tenets of cautious lending.
The expression that has been used in the Marbella region is that if the mortgage applicant had "a passport and a pulse" then they would get an advance to complete on their property. Combine this with a number of years in which overvaluation of properties became the norm a tinderbox was ready to explode. And it did....
The fallout affected many, who sadly, became embroiled in the process of ceding their home in the sun to the recovery department of the lender or a Hedge Fund who'd purchased a bulk portfolio of distress property assets on a cents in the Euro deal. The Dacion en Pago process fueled the already large portfolios of former bank funded stock.
Equally, as there were many development projects that had been greenlit in the 'easier' times where building finance had been plentiful when the hammer fell many construction groups failed and their lenders recalled their developer debts. Their settlement often included swapping non-performing debts for the property asset. They took over the finished or part-completed developments in order to finish and to then re-market them to a new market of keen purchasers.
In one form or another, a significant number of either individual but older properties on established developments or entirely new developments have now been launched to a new generation of buyers. These tend to be both attractively priced and are often completed to a good level of specification so they offer a compelling opportunity for an incoming purchaser.
There are other drivers as to why this would be a good prospect for many looking for a property on the Costa del Sol. You may have heard that many British based mortgage lenders, unlike the period pre-Crisis, are loathed to lend even on a very low loan to value for the purchaser of a Spanish property. Many of the deals available in relation to order bank-owned stock now come with a mortgage which for national clients carries an astonishingly good 90% Loan To Value (LTV) funding and from international clients this falls to 60% and in some cases 70% LTV.
While it is possible for the right buyer to buy a bank repossession for cash, it is fair that we explore in some detail the process that is now demanded both by the Banco de España and the individual lending group who are supporting these sales.
Whether you are seeking a partially funded mortgage you will inevitably required to provide extensive materials to support your ability to service the monthly mortgage payments. If you are seeking to purchase for cash or if you are proposing to introduced 30 or 40% of your purchase towards the purchase price you will be involved in a process that involves the department of the bulk sales agent or bank known at the Prevencion Blanqueo Capitales (or PCB) Department.
Post Crisis and 9.11 the international push for transparency in the acquisition of financial resources has bordered on the obsessive and Spain like most developed countries has very stringent Anti-Money Laundering regulations. In many sectors the use of cash has been clamped down on and the necessity to prove the origin of your funds has grown exponentially. You should understand whether its your sales agent or legal advisor the penalties for failing to ask the appropriate questions and to receive satisfactory answers makes them criminally liable if at any later stage it is shown that the funds were in some way tainted.
Money for some can be a tricky subject but neither your sales agent is being rude or "snooping" into your private business, these questions need to be asked and clearly answered. It may sound destructive but without satisfying the PCB Departments requests you will be unable to complete your purchase and your deposit paid at reservation - as is usual - may well be at risk. There are good and bad agents but those I have seen who represent clients in relation to the purchase of Bank Repossessions have inordinate patience and spend a huge amount of time co-ordinating their buying clients deliver of supporting documentation and data. They really earn their sales commission!
However, it not just a Yes? No verbal situation actual proof is needed.
You will need to be prepared, at a minimum, the be able to supply the following:
1. A proper trail, including accompanying documentation showing from where the sums you are introducing to the transaction arose from and inheritance or the sale of a property for example. This proof is needed for each of the amounts that you may be amassing together to comprise the cash that you are introducing.
2. You will need to be transparent with the details of your bank accounts, wherever they are located, that show where the sums now sit in addition to the trail of where they came from. This may comprise P60 HMRC documents and their equivalent from other jurisdictions, annual Tax Returns and salary information.
3. In addition, if you are seeking a mortgage you will need to be able to deliver many of the above and any further requested information proving your ability to settle mortgage debts as they fall due. This will involve details of you current liabilities in your home market, existing mortgages, Hire Purchase arrangements, credit card debt and credit agency reports.
4. If you are an older buyer who may be seeking a short duration mortgage, given your age, you will also be required to deliver materials that prove your pension income and your associated living costs. This may all seem intrusive but it is required.
I sense that you may need to breathe out! This is potentially a large undertaking and much of the above materials are required whether you re-purchasing a Bank? Hedge Fund owned repossession but when the sale is by such an organisation the hurdles to completion seem even higher.
Like your sales agent, our law firm is increasingly experienced in the management of the above process. While I wouldn't say it is at all formulaic as each deal throws up unique challenges, the more times these transactions are done the more familiar my professional colleagues become with the process.
Buying a Bank Repossession Property with Mark FR Wilkins
Should you be interested in discussing the legal process involved in buying a property in the Marbella region, we would be delighted to assist you. Our team of a bi-lingual, highly experienced and wholly independent team of Abogados are ready to help you.
Please call me, Mark FR Wilkins, during usual business hours on +34 600 343 917 or, if you prefer, please e-mail me at [email protected]
Please note that our posts are for general interest. They are no substitute for proper legal advice tailored to your specific circumstances as provided by a qualified Abogado who is experienced in the application of the Spanish Law.
© Mark FR Wilkins 2020 All rights reserved.
Search For Properties in Costa Del Sol